Playtech
Playtech live casinos offer exciting live games with superior features and functionality and personalisation and segmentation. The live tables are available for both low stake as well as high roller players. Playtech is developing some of the most advanced technology ever seen in Live Casino including augmented reality. This allows players to experience products on an entirely new level literally leaping out of the game and taking Roulette, Blackjack, Baccarat and all of their other games, to an entirely new dimension.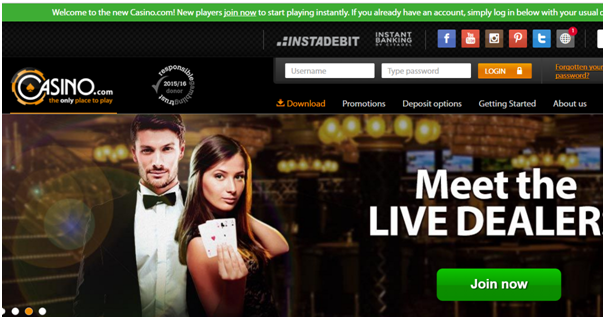 They have lately introduced an array of new studio design elements in their Playtech's Grand Blackjack, offering VIP customers the same experience of a Salle Privée table. New style tables also feature across the room with Grand Roulette upgraded to Playtech's Mini Prestige Roulette delivering a more engaging and richer player experience. The new experience contains a total of seven tables including five Blackjack tables, one Baccarat table and one roulette table.
Live Games to Play
There are variety of live games offered by Playtech. Some of the popular ones are:
Single Zero Roulette : This wheel has 37 numbers in total, 0-36. This is one of the easiest games to play and understand so is great for beginners and the more advanced player. With their highly trained dealers on hand you will be sure to have an experience you won't forget
Prestige Roulette Lite: Their prestige Roulette Lite has the same offering as their Prestige Roulette. With less cameras which will enable players to experience this at a faster pace, and a perfect version to deliver as a dedication proposition.
Speed Roulette: Their unique to market Speed Roulette delivers the fastest hand dealt Roulette anywhere on the market. This offers everything as their Single Zero Roulette does but at a much faster pace, producing more rounds per hour, and allows players to get more games and no waiting around.
Baccarat 7 Seat: Their 7-Seat Live Baccarat games are played with their highly trained live dealer and as the name suggests up to seven players at the same table. This means that there is always a fantastic atmosphere at the games that is akin to that of a land casino. As a result you'll find yourself fully immersed in the excitement of the game and soon forget that you are playing on a PC.
Baccarat Squeeze: Baccarat Squeeze table offers players a game like no other. With multiple camera views players will experience the squeeze up closer which will add the suspense to every game. Delivered from their finest studio this truly authentic game has wide spread appeal to both Asian and European markets alike.
VIP Baccarat: Their Live VIP Baccarat is played with up to 7 players at the same table and their highly trained Live Baccarat dealer. Players will feel as if they are sitting at a Baccarat table at one of the world's top casinos. This immersive gaming experience creates a hugely exciting atmosphere that players will find hard to surpass.
Mini Baccarat: Mini Baccarat is their standard Baccarat simplified. Players can play this in a small window whilst on other products such as Sportsbook or Vegas.
Live Blackjack: Live Blackjack games are played with eight decks of cards, a live dealer, a real blackjack table and multiple players. You can watch as the cards are dealt and other players place their bets. This creates a realistic gaming environment that you'll soon forget that you are playing at home and imagine yourself to be in one of the world's top casinos.
Ultimate Blackjack: Live Unlimited Blackjack is played with eight decks of cards and of course a live dealer who is trained to exacting highest standards. While regular Blackjack tables limit the number of players at a table, Live Unlimited Blackjack enables an endless number of players to participate.
Casino Hold'em: Live Casino Hold'em is a variation of five-card poker played with their highly trained Poker dealer and a real Casino Hold'em table. They offer a dedicated shuffler to hand shuffle the deck after each round of the game.
You have the freedom and flexibility to hand tailor any of their fantastic games to which ever native language their customers require. This includes: English, Italian, Russian, Romanian, Spanish, Mexican Spanish, Mandarin and many more.
Playtech Slot Games
Besides Live  games there are other various other games available at playtech powered online casinos to play. You can enjoy slots, table and card games, fixed odd games and more. You can play classic games like blackjack, baccarat and roulette, Unlimited Blackjack, Double Screen Roulette and the exclusive Casino Hold'em.
Half of these games can be accessed instantly via their Flash casino platform even on your cell phone and the others can be found within their download client as an app. The downloadable software can be displayed in more than 20 different languages and this download client also comes with built in support.
Even you will find one of the most popular Progressive Jackpot networks to play and win. The most popular Marvel themed progressive jackpot games include Thor – The Mighty Avenger, Iron Man 2, The Incredible Hulk, Fantastic Four, Elektra, X-Men, Blade, Daredevil, Punisher and Ghost Rider.
Playtech is also mostly known for its marvel and comic style casino games this software provider has been into gaming market since 1999 and has some great feathers in its cap. It is the provider of largest worldwide bingo network, poker network, sports betting platform and many more. Currently it offers more than 600 casino games and do not be surprised to know that 50 new games are added each year to their gaming library. Through licensing agreements with well-known movie and entertainment brands including Marvel, MGM, NBC Universal and HBO, Playtech brings you branded games .
Now simply visit the Playtech powered online live casino to play live casino with your own currency instantly without any download.